Jubilee Poster Competition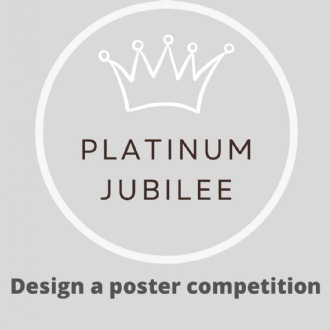 Jubilee Poster Competition
To properly advertise our Jubilee Street Party, we are inviting all children to enter a competition to design an amazing poster or flyer for the 27th May celebration. It needs to grab people's attention, make everyone want to attend and include all the important information required to make sure that all members of the community know where to go, what to bring and how to dress.
The poster or flyer should be as bright and engaging as possible and celebrate the Queen and her 70 year rule, as well as showing off what a great place Eastbrook is.
All poster or flyer designs must include the following info:
¨ The date: Friday 27th May
¨ The time: 12:30-2:30
¨ The location: Eastbrook Primary School
¨ The event name: Platinum Jubilee Street Party
¨ What to bring: Nut free snacks, cakes and treats; sugar free soft drinks;
¨ What to wear:Red, white & blue or dress as a royal (current or historical)
¨ What will happen: street party food, ice creams, games and quizzes
¨ Who is invited: Everyone from the Southwick local community
Only entries with all the information will be considered. There will be winners from Reception, KS1, lower KS2 and upper KS2. The winners will have their design turned into posters and flyers. They will also join a special 'Royal table' for the jubilee party. Closing date Friday 13th May. Please return all entries to the school office with childs name/class on the back.
Get designing everyone!!