Extreme Weather Warning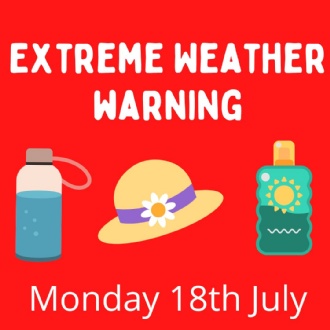 With temperatures likely to exceed 30 degrees on Monday, we recommend that all children come to school in lightweight clothing, bring extra water with them and all wear hats and sun screen. Uniform will not be enforced while the weather is very hot. Keep cool and stay healthy.
Please enter some content for your news story here.