My first week at school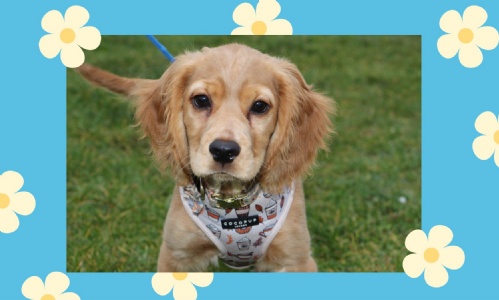 I have had the best week at school, lots of children share how lucky we are to have a school dog, but I am the lucky one as I am enjoying all the love and attention. This week I made lots of children smile and I managed to only nibble a few fingers.
I have also been very helpful this week. I helped to calm a child as they stroked my fur, I also helped a child who struggles with speech to say new words, such as ''good dog'', ''soft'' and ''Mabel''.
A child who is scared of dogs even touched my fur and gave me her biscuit (it was delicious!).