All about Mabel
Welcome to Mabel's World.
Mabel was born on the 20th November 2022 in Rustington.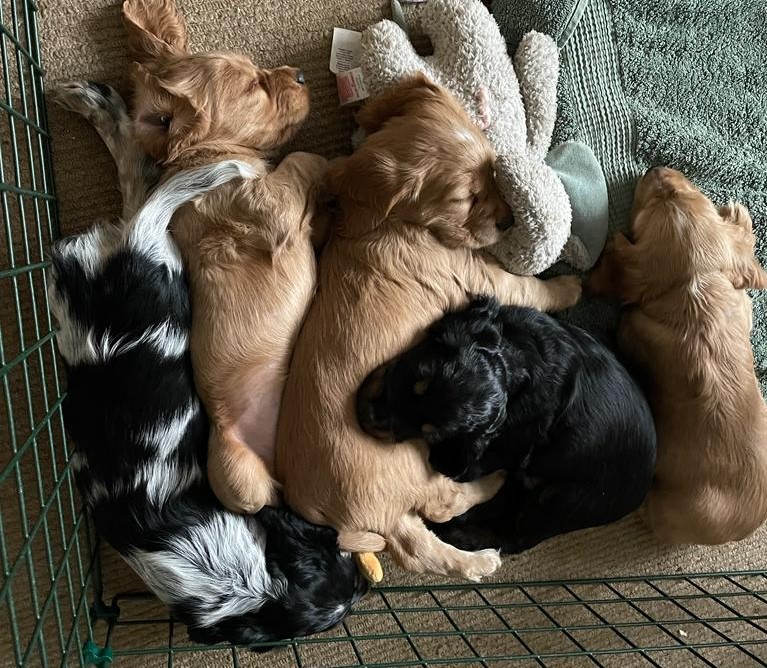 She has 5 other siblings who have all gone to local homes 🏡 including 2 to a maths teacher at Shoreham Academy.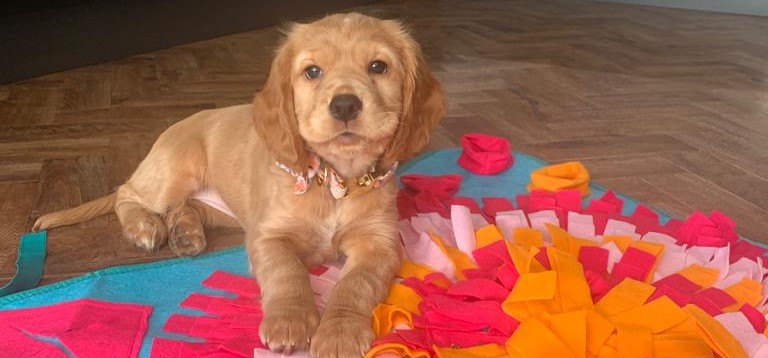 Mum is a brown show cocker spaniel called Trixie and dad is a Black and Tan working cocker spaniel named Tux.
Trixie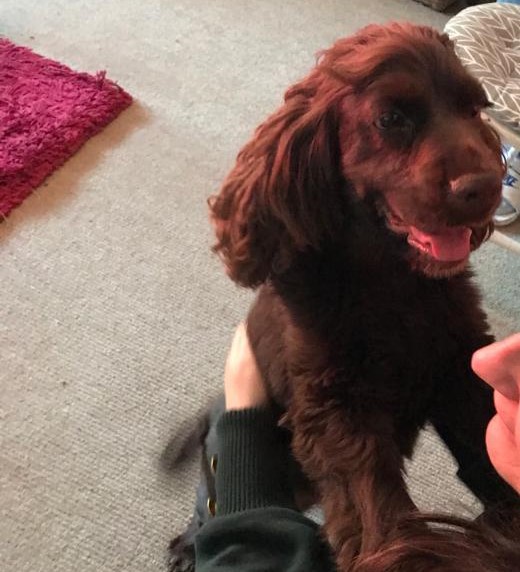 Tux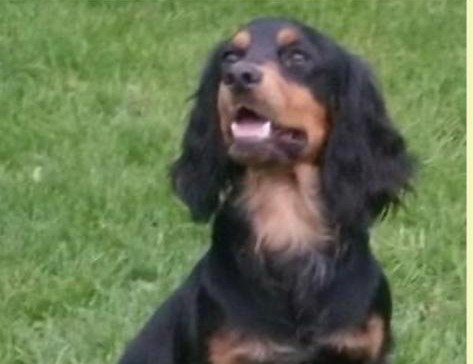 Mabel loves to be cuddled and to chew sticks, her favourite toy is a monkey and she loves stuffed teddies.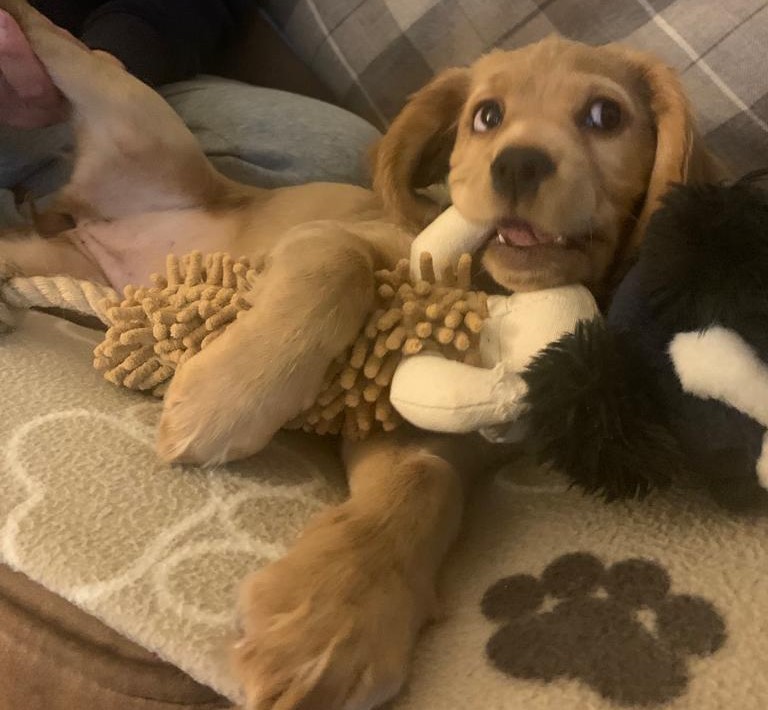 Mabel starts her puppy training very soon and we will keep you posted on her progress .