Platinum Jubilee Celebration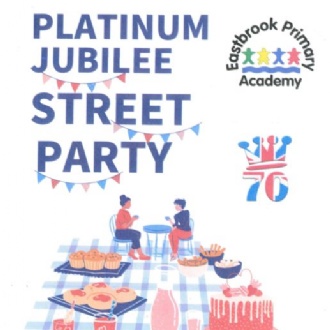 Jubilee Celebration
We cannot wait to welcome you all to our wonderful Platinum Jubilee Street party on Friday 27th May. Gates will open just before 12:30 and parents will be assigned special tables where you can share food and grab a seat.
Don't forget to dress in red, white and blue or choose your favourite royal (past or present) to dress up as.
Parents and families are welcome to join children for their games and quiz, but please allow them to stay with their classes throughout the afternoon so that we can keep everyone safe. You will be asked to wear a sticker the whole time.
At the end of the event we will take all children back to class to collect bags and coats and will ask parents to go around the front to the gate to collect them as normal.
Here are the details again:
¨ The date: Friday 27th May
¨ The time: 12:30-2:30
¨ What to bring: Nut free snacks, sandwiches, cakes and treats; sugar free soft drinks;
¨ What to wear:Red, white & blue or dress as a royal (current or historical)
This is going to be the biggest school event for more than two years. Please help us by following all of our rules, letting children stay with their class teachers and making sure everyone treats everyone else with respect.
Let's have loads of fun and celebrate a true British icon!
See you on Friday, at 12:30, in your costumes!