PTA Events 2022
Summer Fair
Events: 15th July 3-6:30pm
Everyone is welcome to attend, with lots more news to come about this event in the coming weeks.

AGM - Friends of Eastbrook Primary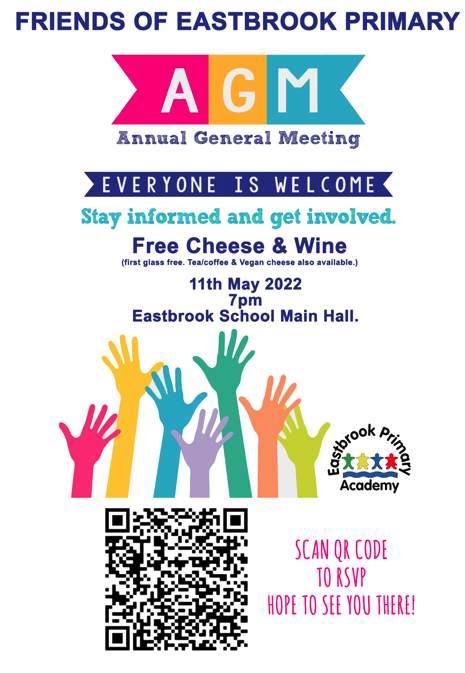 Last week of term - Guess the name Competition
We will be having a 'Guess the name of competition', where every child will get the opportunity to guess the name of the soft toy. The winner will win the cuddly toy and a chocolate treat. A list of names will be at the office and each guess will cost 50p, which will be payable at the office. This will take place the last week of term.

6th April 2022 Easter raffle
There will be an Easter raffle taking place on Wednesday 6th April. Tickets will be going home on Friday 25th March and cost £2.00 for five tickets. Please return one half of the tickets with your name/phone number on the back, in the envelope with the cash, to the office. The deadline to purchase tickets is Tuesday 5th April. The prizes will be Easter hampers full of delicious treats! More raffle tickets will be available from the office if you wish to buy more.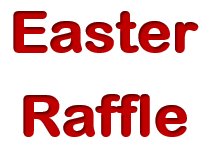 5th April 2022 Decorate an egg competition
We are holding the 'decorate an egg' competition as we do every year. Children can decorate a hard-boiled egg at home and a winner will be chosen from each class, who will win an Easter egg! Decorated eggs to be brought in on Tuesday 5thApril and taken home on Wednesday 6thApril.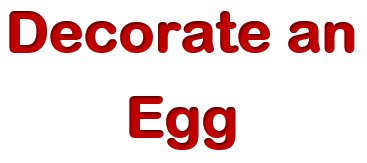 1st April 2022 Non-school uniform Crazy hair day
The P.T.A have arranged some brilliant fun fundraising activities for the children to take part in for Easter!
On Friday 1st April there will be a non-uniform day and an April Fool crazy hair day. Cash donations can be made on the day or your child could bring in an Easter treat to be used in making the raffle hamper prizes.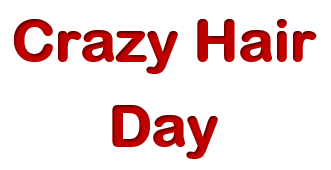 4th March 2022 Pyjama non-school uniform day
The PTA have chosen to have a non-uniform day. Children are welcome to wear their pyjamas or onesies to school. Please ensure sensible footwear and a coat is worn for playtime and lunch break. At the end of the day the PTA will have a tuck shop at the main gate. Items, such as Freddo chocolate bars will be on sale for 20 pence, so you may bring some small change to school, in a named purse, wallet or envelope.
There is a donation page on Parent Pay, and we will have donation buckets on the gate.