Science
Below you will find the statement of intent and the subject overview.
Science at Eastbrook
''Equipped with his five senses, man explores the universe around him and calls the adventure science"

Edwin Powell Hubble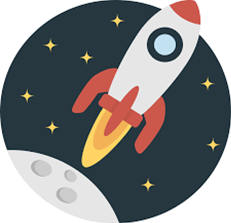 In science, we use our observations and interactions with the world to try to understand it. Through practical exploration, we gain knowledge and understanding, and most importantly, develop curiosity.
We aim for children to enjoy science and use it to understand the unknown. They use scientific facts and apply enquiry skills to reveal the workings of the physical world.
By the time they leave school, children will have developed an idea of how they can improve the surrounding environment, having learnt about sustainability and similar issues that face humanity this century.
Core Eastbrook Learning Value: Curiosity
Being curious about science and its processes helps children to unlock some of the world's mysteries.